Our retail space consists of a 250 m2 refurbished stone barn
ensconced at the centre of a charming village in the "Périgord vert", a region of northern Dordogne
where these valleys covered in chestnut and oak woods forgotten by time, are permeated with
that mushroom scented air you can bottle yourself for free when you come and see us.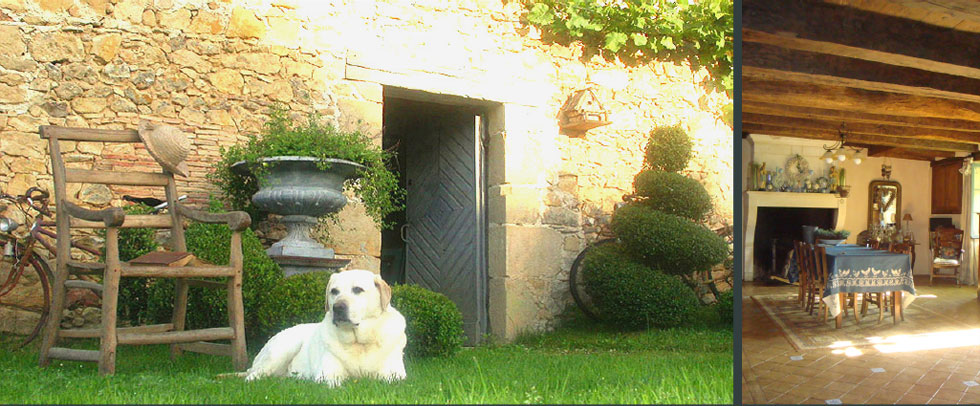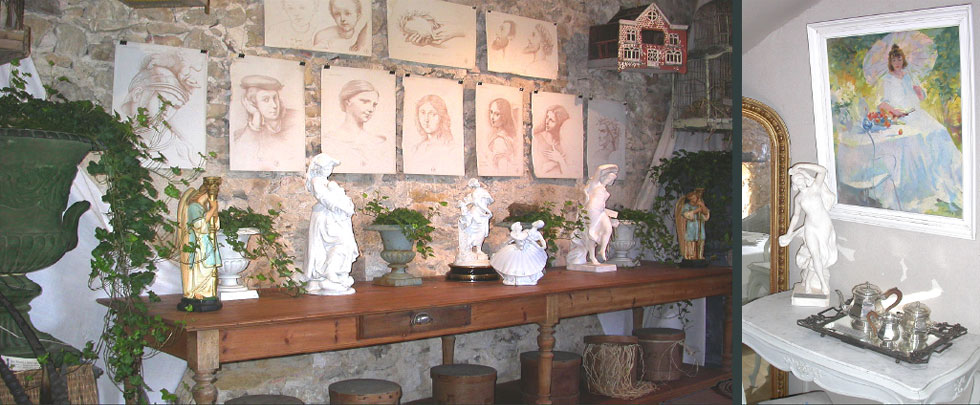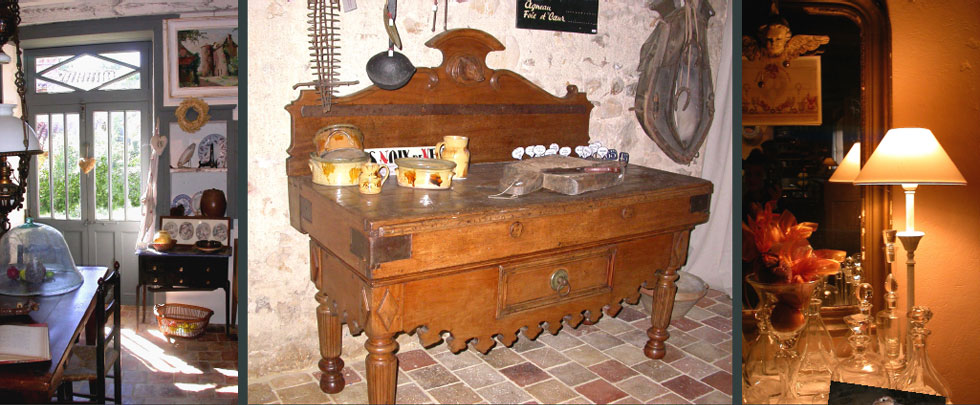 We make a point of attending to our custumers' needs. Generally they come without precise ideas
to search our barn for that special object that touches them…You, in your turn are welcome to do the same !
There are walks through the woods and some great local family run restaurants within a few minutes drive...
The area is rich in cultural inheritance, museums, galleries artist studios etc... So come and make a day of it !

We are open all year round by appointment,
but from June 15 to September 15 between 14:00h to 19:00h, there is no need to call in advance.
Contact us on: 06 76 99 57 42 - 05 53 60 50 23 - info@demainseraunebellejournee.com


Even while much occupied by the activities of youth,
always find a moment to help dad… smiling reception guaranteed.

Always in a good mood, she would love to play with your children during a visit.
Samba demands to be stroked by all, once on arrival and for luck and farewell.


Our location is right
at the gates of the
Périgord-Limousin
regional nature park.
We are 35 km from
Angoulême to the west
(2h30 to Paris by TGV),
60 km north of Périgueux,
80 km south of Limoges,
at the borders of the
three departments:
Charente, Dordogne
and Haute-Vienne.

We offer to get you from
the local railway station or
airport and if you'd like,
we will even reserve a
quality lodging nearby,
so don't hesitate to ask.

Find your way with maps.google.fr